Recently, 2021 "Internet of Things Star" Annual Selection Results sponsored by China IoT Industry Application Alliance and Shenzhen IoT Industry Association was officially released! Shenzhen Maxonic Automation Control Co., Ltd. Senex Branch has been unanimously recognized by industry experts and practitioners. It stands out with its core advantages of independent R&D and production of sensors, and successfully won the "2021 China's Most Influential IoT Sensing Enterprise Award". This is another honor after winning the top ten leading enterprises in China's IoT industry in 2020.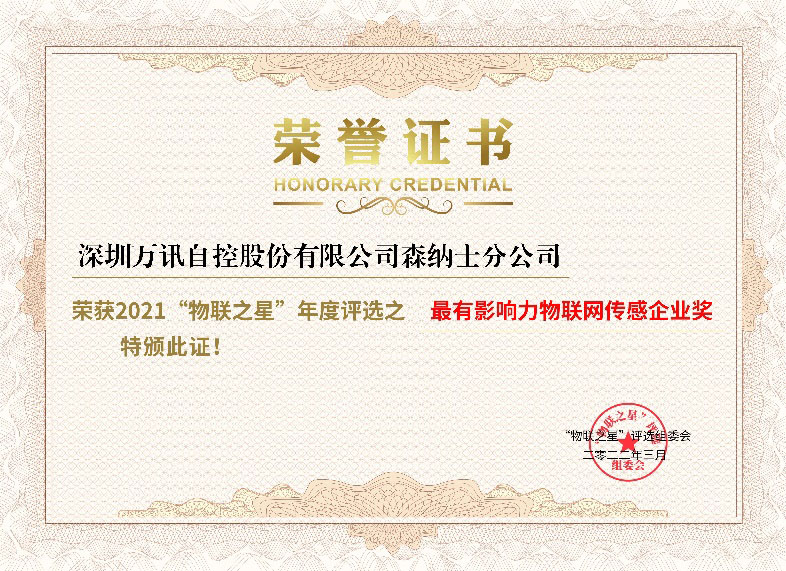 As the "Oscar" of China's IoT industry, the annual selection of "IoT Star" has become a yardstick for measuring IoT enterprises, and its authority and objectivity are highly praised and generally recognized by people in the industry. The selection lasted for three months ,more than 500 outstanding companies in this industry participated in the selection. More than 800 industry expert judges participated in the voting, and the popularity warmed up to more than 1.3 million people. This award fully affirms the strength and influence of Senex in the IoT industry.
Senex has been focusing on the R&D and production of various pressure, temperature and liquid level sensors for nearly 30 years. It is also the first domestic enterprise to enter the IoT sensor market in China, and participated in the initiation of "GBT 34073-2017 IoT Pressure Transmitter Specification" National standard bid and standard formation. The company has deployed IoT temperature and pressure integrated sensors, liquid level sensors, IoT fire hydrants and many other IoT products, which have been widely used in domestic smart cities, smart fire protection, smart water affairs and other industries.
Senex exerts top strength in domestic core equipment manufacturing.It leads product development with R&D investment, and maintains that annual R&D investment accounts for 10% of operating income (written in the company's articles of association). At present, the company has accumulated more than 30 patents and 3 national invention patents, of which the invention patent for 1000MPa ultra-high pressure products is the international leading level in the industry.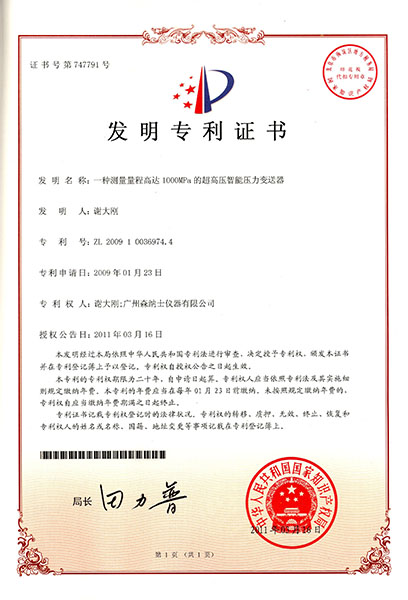 ---
Post time: Jun-02-2022